Planning and Zoning Public Hearing – June 7th, 6:30 pm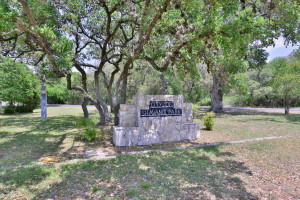 Thank you to the Shavano Park citizens who have voiced opinions / concerns about their Shavano Park Real Estate property rights.  The Planning and Zoning Commission has once again been asked to address concerns about the restrictions placed on individual Shavano Park Real Estate owners.  Questions being considered are as follows:
Should portable buildings taller than 8ft. be allowed in the setback?
What should be the allowable sizes of portable / accessory buildings?
What should be the building construction requirements for accessory buildings?
How many portable / accessory buildings should be authorized on a property?
Other bullet point items on the agenda for the meeting on June 7th include issues concerning the role and processes of the Planning & Zoning Commission in reviewing and updating the City's 2010 comprehensive Town Plan, Discussion / update with a presentation on the status of the proposed sidewalks in Shavano Park.
If you really want to be involved, you have to be in the room.  Remember just showing up is half the battle.  Show up and be heard.
If you or someone you know is interested in learning more about Shavano Park Real Estate, contact me today at (210) 300-1414. The Carvajal Group is LOCAL. We live here and care about our neighbors as well as our neighborhood.
Posted by SamBakke in Shavano Park Neighborhood News, shavano park real estate, Shavano Park Tips on Jun 4, 2017