Shavano Park Real Estate Just Sold 103 Long Bow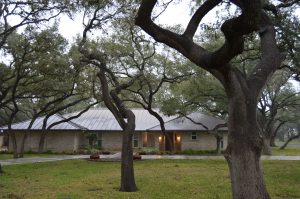 We are happy to say that 103 Long Bow in Shavano Park has just SOLD!  It was a unique opportunity to showcase our expertise and commitment to our clients.  This one of a kind property located on the "West side" of Shavano Park was a all about logistics with owner living in Seattle, Washington. Once the validity of the will was confirmed it was time to get to work.
First, we had to vet estate sales professionals to come in and help sell items left behind from the family. Knowing what we did about the items remaining we wanted to make sure that these precious gems were properly appraised to receive max dollar. The owner had an eye for high end artwork as well as an eclectic taste in furniture.
Second, we needed to sell a conversion van that the owner needed to get rid of for top dollar. Luckily for us we have good friends in the car business and had the conversion van sold all cash in 36 hours of getting the green light.
Finally it was time to sell the house! SOLD! We had this property under contract before we even had the chance to bring it to market. Because we not only now the market in Shavano Park but we live here too. Having an ear to the ground is the reason we can sell properties quick and for top dollar. Needless to say our clients where shocked when they saw the offer presented.
If you or someone you know is interested in learning more about Shavano Park Real Estate, contact me today at (210) 300-1414. The Carvajal Group is LOCAL. We live here and care about our neighbors as well as our neighborhood.
Posted by SamBakke in Shavano Park Neighborhood News, shavano park real estate, Uncategorized on May 9, 2019