4 Tips to a Top Dollar Sale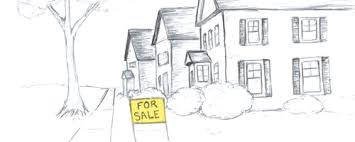 Here are 4 tips for a top dollar sale in Shavano Park Real Estate.
Prepping your home for the market is critical.  It will not only ensure your property is sold faster, but can potentially add thousands of dollars to its value.  Below are a few tips of the trade to get your home ready for a top dollar sale!
Declutter
• Look organized by getting rid of all the excess stuff. Give it to a friend or donate.
• People are buying into a lifestyle as much as a Shavano Park Real Estate property. Let them see the attractive side of your lifestyle.
Fresh coat of paint
• Giving your walls a fresh look of neutral paint will make your home seem more spacious. It will be easier for the buyers to move in and use the rooms immediately.
Fix and clean
• Make the repairs necessary… holes in walls, broken door knobs, cracked tiles, stained or ripped carpets.
• Tidy up the landscape… trim the hedges, clean the patio, and cut the grass. Curb appeal.
Kitchen upgrades
• The kitchen is the most valuable room in a house. It is worth the most per square foot and can make the difference when buyers are unsure.
Get the right smells
• Bad smells are the single biggest turn off for prospective buyers.
• Add some plants and flowers, they bring life to a room and also smell good.
Choosing Representation – Carvajal Group
• Our mission is to provide superior services to effectively sell or manage your real estate assets. Through expertise, service and integrity, our goal is to exceed every client's expectations.
• We know the neighborhood. We actually live in the neighborhood!
• New market trends! We constantly monitor the latest real estate trends locally and nationally and have unique ways to market and sell properties.
• We'll support you throughout the process, and be there to make sure your best interests are met. We'll even refer you to proven service providers to help you get your property ready for sale.
• For Shavano Park Real Estate property owners, your investment is our priority.
When its time to sell your Shavano Park Real Estate contact the experts and let us help you get your property ready for a top dollar sale!
Posted by eric in shavano park real estate, Shavano Park Tips on Jul 21, 2016