FireWise in Shavano Park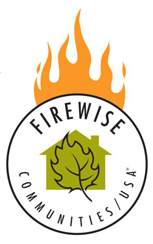 Congratulations to the City of Shavano Park for its triumphant efforts toward recognition by the Firewise Communities Program. This recognition is the result of a joint endeavor by the Shavano Park Tree Committee and the Fire Department to raise awareness for wildfire prevention over the past year.
Because of its efforts to reduce the vulnerability of homes and landscapes to wildfire, the City of Shavano Park has earned Firewise Communities/USA® recognition from the National Firewise Communities Program. The Firewise Communities Program encourages local solutions for safety by involving Shavano Park Real Estate owners in taking individual responsibility for preparing their homes for the risk of wildfire.
Note to all Shavano Park Real Estate property owners: According to the City of Shavano Park's website, the Shavano Park Fire Department in conjunction with the Firewise program will be hosting a Chipper Day. This event will allow residents to bring brush and yard debris to the Shavano Park Fire Department for chipping and disposal. This is a perfect opportunity to clean brush and undergrowth from your yards while helping to prevent the spread of wildfires.
This event will be held on August 6, 2016 between 9am and noon. The chipper will be located in the parking lot in front of Public Works (99 Saddletree Rd.). No material larger than 4" will be accepted. All Shavano Park Real Estate owners are encouraged to participate. For more information please visit http://cms.revize.com/revize/shavanopark/news_detail_T2_R36.php
Posted by eric in Shavano Park Neighborhood News on Jul 14, 2016