Shavano Park Crime Report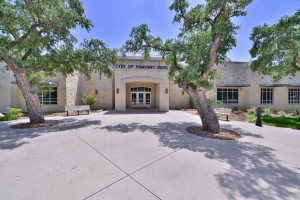 IF you are a Shavano Park Real Estate owner stop and introduce yourself to a Shavano Park Police Officer. We need to congratulate them on a job well done. If you haven't read the annual report details and crime statistics for 2018 please hit the link below. To highlight a couple points the overall crime was reduced by 39% in the City for 2018, and by 60.6% for the 2-year period 2016 through 2018. During patrol our very own Shavano Park Police Officers made 2,620 citizen/community policing contacts and 410 vacation house checks. Officers continue to allocate time in each residential neighborhood for greater visibility and enforcement, driving 144,563 miles during 2018.
We are lucky to have the Shavano Park Police Department be so committed to providing service to our community. We as Shavano Park Real Estate owners should be proud of their achievements this past year in protecting and serving this beautiful neighborhood.
Posted by SamBakke in Shavano Park Neighborhood News, shavano park real estate on Feb 19, 2019